Quality pool surrounds to enhance your outdoor entertaining area
From the timeless elegance of marble to the modern lines of natural stone pavers, we can supply and install the natural stone accents you need to finish off the installation or renovation of your swimming pool. With over 20 years of experience, we have the knowledge and skills to help you create an amazing design – we can even add a pool water feature for that extra wow factor.
We specialise in designing and installing quality pool surrounds to safeguard the integrity of your pool while ensuring it's a true showstopper. From concreting to coping and paving to waterline tiling, we enhance the look of your swimming pool while ensuring the safety of your family. Why not give your tired old pool new life with updated coping and waterline tiling or create an extended poolside outdoor entertaining area with new natural stone paving.
Do you have an older pool and want to remove your existing coping and pavers and replace it with modern natural stone? We do that too! Take a look at some of our before and after photos from pool renovations.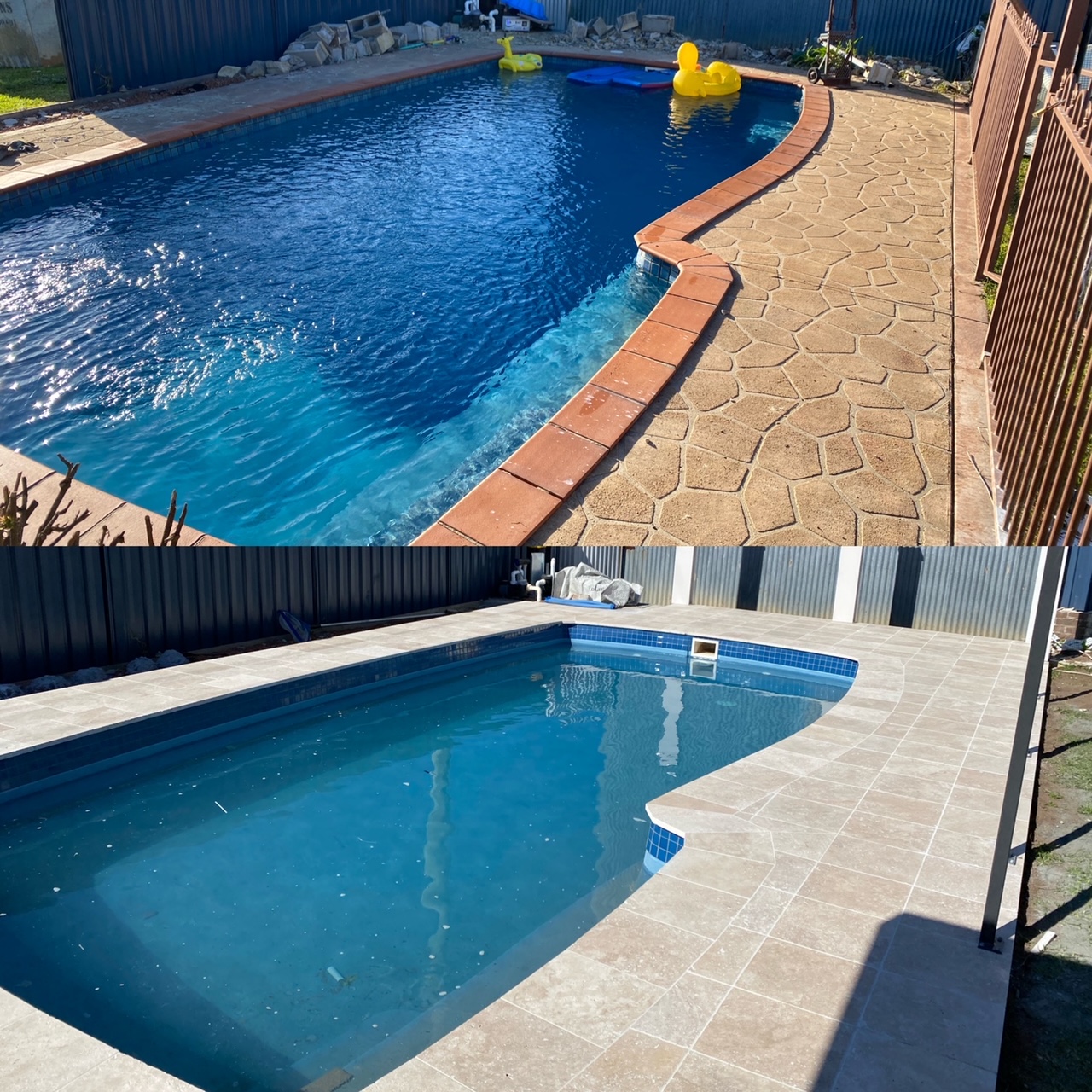 We design and install custom water features to add sophistication and interest to any swimming pool. There's no better way to grab attention or create ambience, whatever the age, size or shape of your pool. We can design and build a stunning standalone water feature to attract attention (as well as hide your pump and filter). Or, we can add a lower-profile marble in-pool water feature to create a more relaxed and subtle feel.
The Hunter's natural stone paving specialists
If you're looking to update your existing pool or install a new one, we can help make it look amazing with stunning natural stone pavers. Give us a call on 0413 105 711 to find out how.